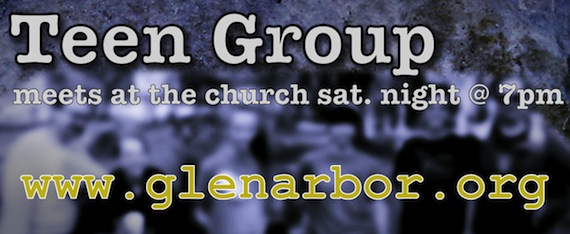 Glen Arbor places a strong emphasis on reaching the next generation for Christ! We also value parental involvement in influencing our teens. Throughout the year, teens are involved in retreats, service projects, and in various other ministry capacities within the church. At Glen Arbor, you will see teens up front in our worship bands, leading Awana groups, running the sound board, and in all aspects of our church life.
Glen Arbor's high school ministry meets Saturday nights at 7:00pm at the church building. The night involves games and discussion, along with special events and activities.
Each year we are involved with a region-wide spring teen retreat in Iowa.
The teen ministry also attends a week-long conference in July, called Parernt-Teen Leadership (PTL) conference