Church Service Information
10am Sunday Service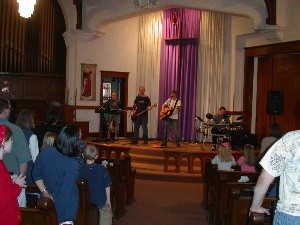 Every Sunday morning, Glen Arbor gathers for worship, teaching, and fellowship. Coffee is provided right away for those still waking up!
The service starts at 10:00AM with our music team leading us in worship with contemporary and modern Christian worship styles. Our aim is to turn our hearts towards God.
After this there is a Bible teaching either going through the Bible verse by verse or looking at pertinent topics for helping our lives. The aim here is not just acquiring knowledge but applying the Bible in an understandable way to our lives.
The Children and Jr High youth begin the morning in their Sunday School classrooms, and then join their parents during worship towards the end of the service.
The last part of the Sunday Morning is the fellowship time after the service. This is where we interact around cookies, cake and coffee. For some this goes on as long as the service!